Regular price
$39.95 USD
Sale price
$39.95 USD
Unit price
per
Sale
Sold out
NOTE: expect 2+ weeks for delivery from when the order is placed
Introducing the Jeff Glover Signature Button-Down Shirt: Embrace the BJJ Lifestyle!
The Jeff Glover Signature Button-Down Shirt is a stylish and comfortable garment that celebrates the adventurous spirit of Jeff Glover, the legendary BJJ practitioner. This premium shirt features captivating designs depicting a perfect day in Jeff Glover's life:
Polyester/Spandex blend; feels like butter.
BIO
Jeff Glover is a renowned Brazilian Jiu-Jitsu (BJJ) black belt practitioner and professional grappler. Glover gained significant recognition within the BJJ community for his dynamic and entertaining style, characterized by his agility, flexibility, and unorthodox techniques.

Throughout his career, Jeff Glover competed in various high-profile BJJ competitions and achieved considerable success. Some of his most notable highlights include:

ADCC World Championships: Glover competed in the prestigious Abu Dhabi Combat Club (ADCC) World Championships, a highly regarded submission grappling tournament. In 2005, he earned a silver medal in the -77 kg division, showcasing his exceptional grappling skills and creativity.

Pan American Championships: Glover had remarkable performances at the Pan American Championships, one of the largest BJJ tournaments. He won multiple gold medals in his weight division and the Absolute division, which includes competitors of all weight classes.

Metamoris: Glover participated in Metamoris, a submission-only grappling event that showcased some of the top talents in the grappling world. He engaged in exciting matches against notable opponents, including Caio Terra and Baret Yoshida, leaving a lasting impression with his dynamic style.

EBI (Eddie Bravo Invitational): Jeff Glover was a regular participant in the Eddie Bravo Invitational, a submission-only tournament featuring a unique ruleset. His matches were often crowd favorites due to his entertaining style and willingness to take risks. While he didn't secure the championship, he left a lasting impact with his memorable performances.

Instructional DVDs and Seminars: Jeff Glover's knowledge and expertise in BJJ led him to share his insights through instructional DVDs and seminars. He has released instructional materials that focus on his innovative techniques, allowing practitioners worldwide to learn from his expertise.

Apart from his competitive accomplishments, Jeff Glover is known for his charismatic personality and ability to entertain both on and off the mats. His matches often featured a blend of technical prowess and a playful approach, engaging the audience and earning him a dedicated fan base.

While Jeff Glover has transitioned away from competitive grappling in recent years, his contributions to the sport and his entertaining style have left a lasting impact. His highlights continue to inspire and entertain BJJ practitioners around the world.
Shipping & Returns

You may return unused, undamaged, unwashed merchandise (hang tag must still be attached to item) within 30 days of purchase for an even product exchange or for a full refund, minus shipping, restocking and handling charges of 10% per item being returned.

See our FAQ Page to start the exchange process and see special conditions.

If you have any questions at all feel free to email us at info@bjjswag.com
Size Info

Size charts may differ based on various source we use for blank shirts.  For applicable products, you will find the size chart under product description or as part of product images.

For the rest, you can refer below.

Size Chart for Button-Down Shirts
(in inches)
S
M
L
XL
2XL
3XL
Chest
42
44
46
48
50
52
Length
28
28.5
29
29.5
30
30.5

 
Care Instructions

Material: some are 100% soft cotton, some are spandex/polyester blend stretch material. It's lighter and softer.

Patterns: our shirts are unique, which means the exact pattern locations may differ slightly from what's seen in the photo.

Colors: we do our best to show you an exact representation; colors of the product may be slightly different than they appear on the screen.

Care: machine wash cold, tumble dry low, avoid bleach.
Share
View full details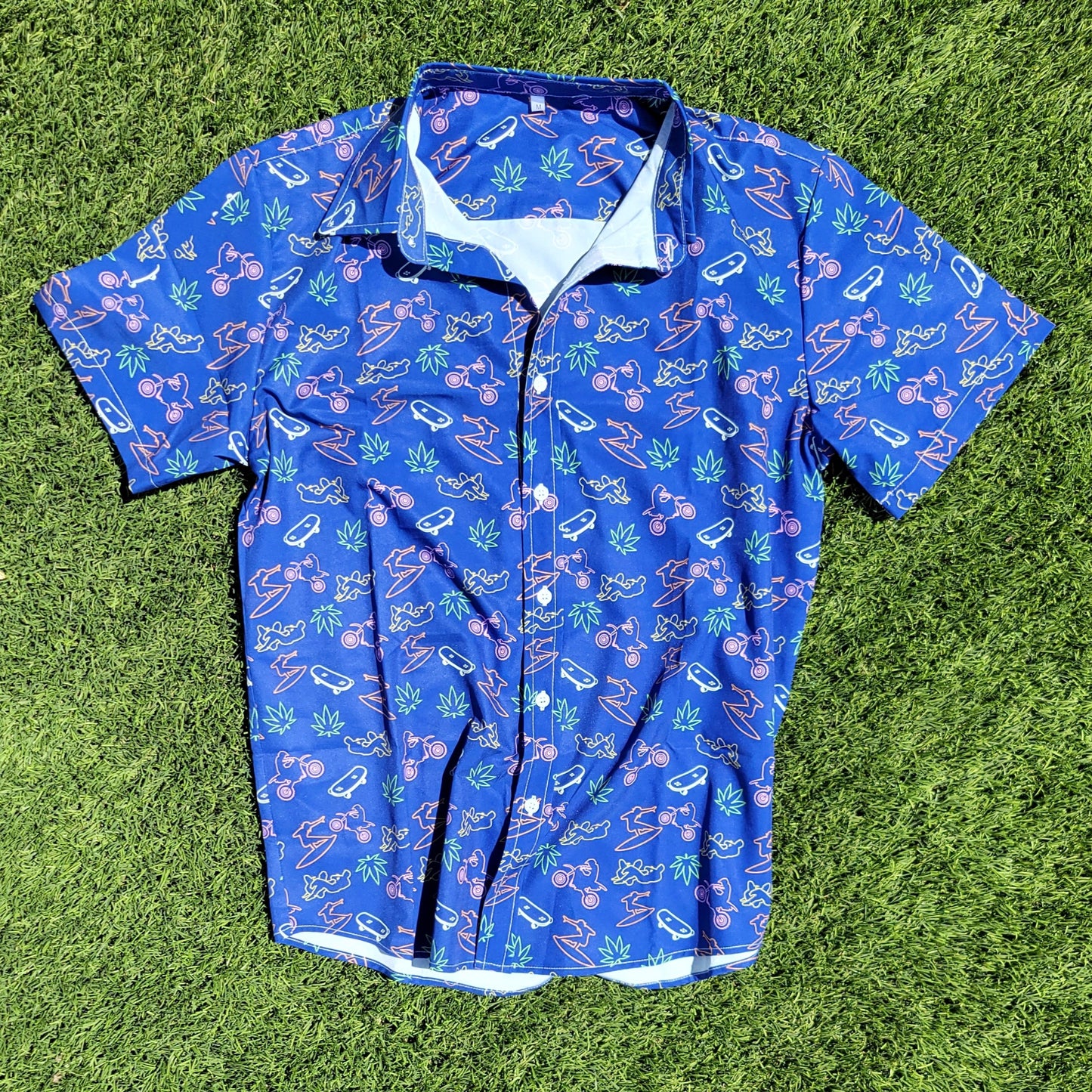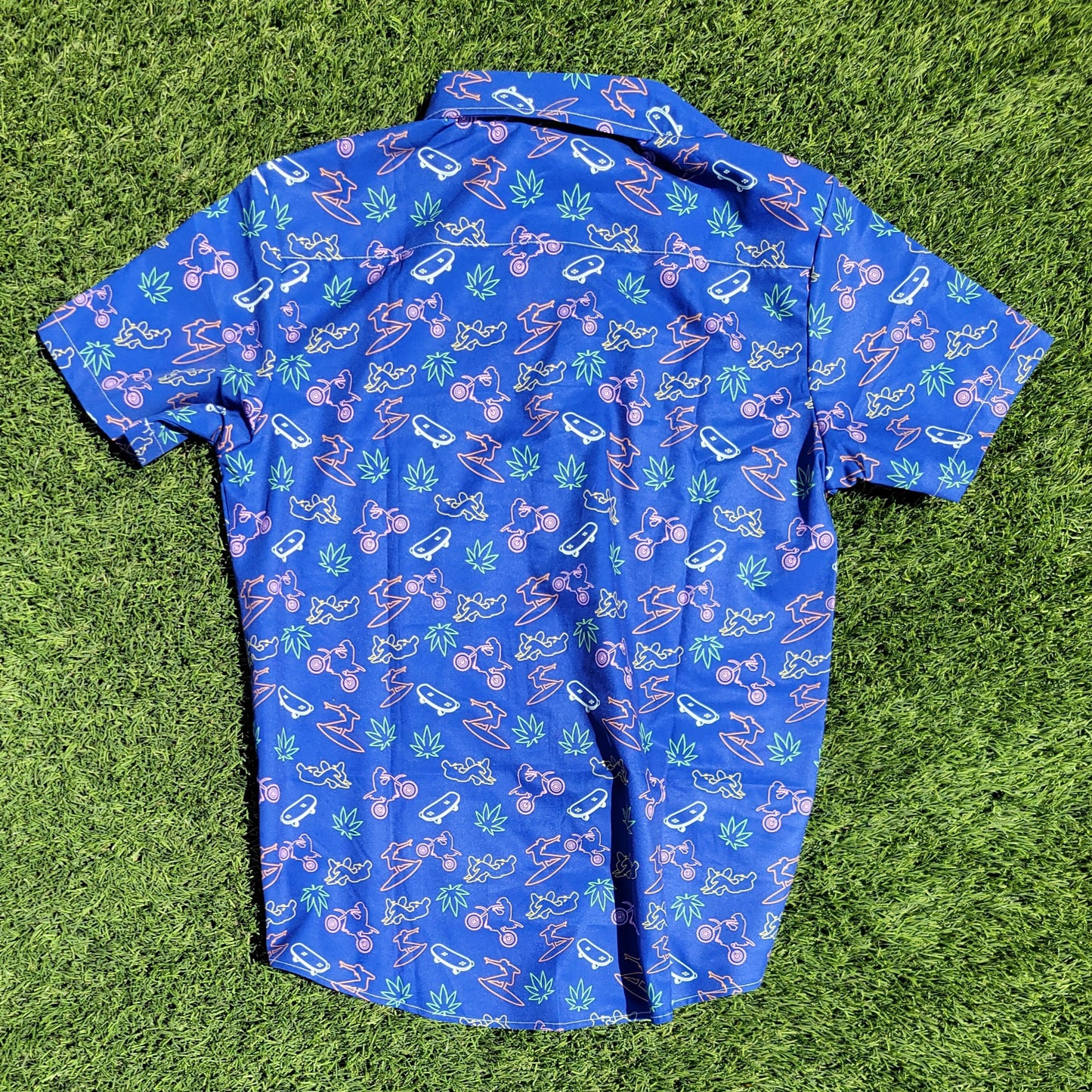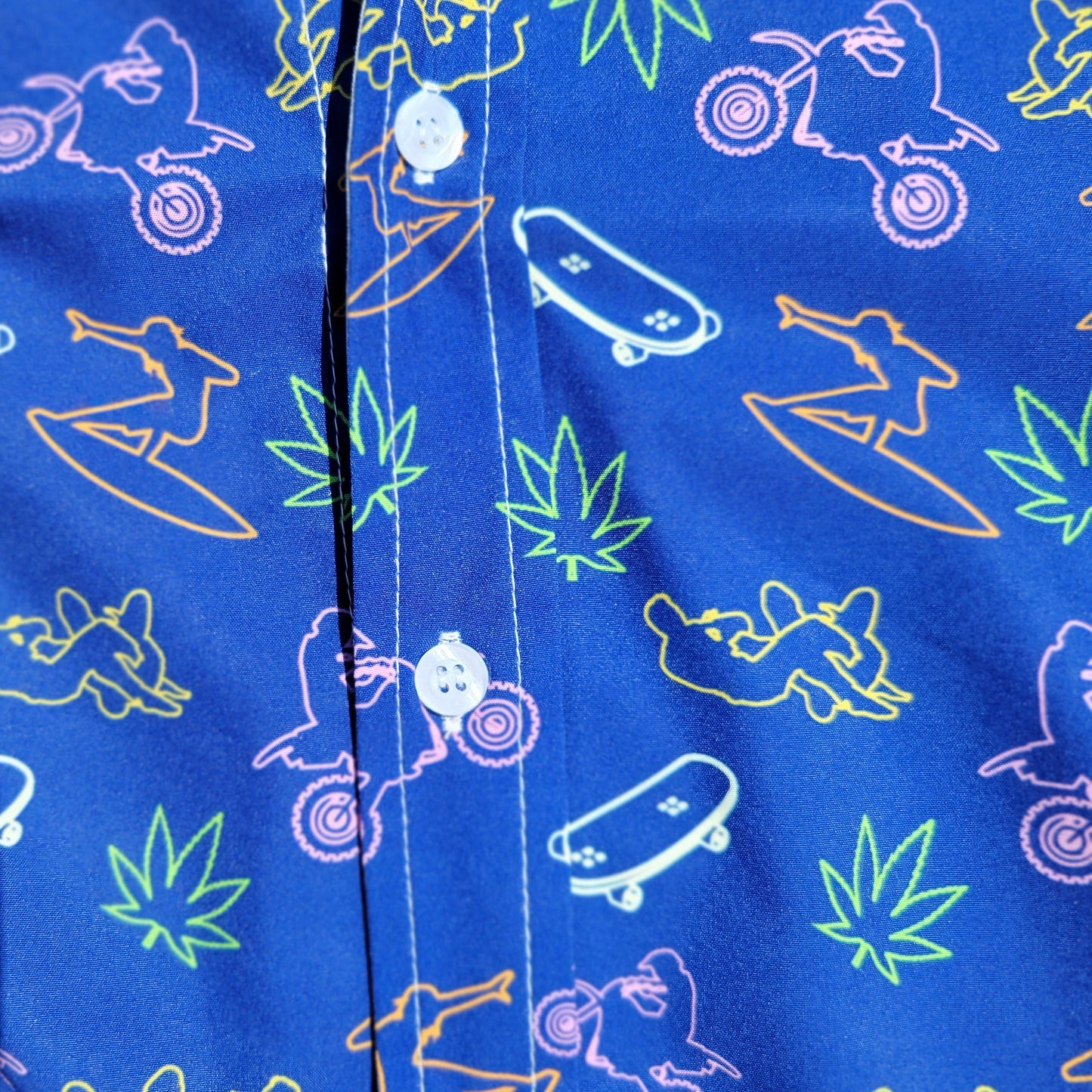 Dopest party shirts in the game
Love my shirt!
I wasnt sure how the quality of these shirts would be but I loved the JG styelso i grabbed one. Super happy to say the quality is great. It is super comfortable fabric, light weight and breathable. I got 3 now and ill be getting more!
Button Down
The shirt fits well and comfortable! Looks unique and fly. Will be ordering more soon!